Diesel Thunder in Gulfport, MS This Weekend!
---
Who all is going to this? Relatively new show but always a good one. GOt a fiar number of Pro Streets coming to it from what I understand. I'm going to run ZMBYKLR in the 11.90 class.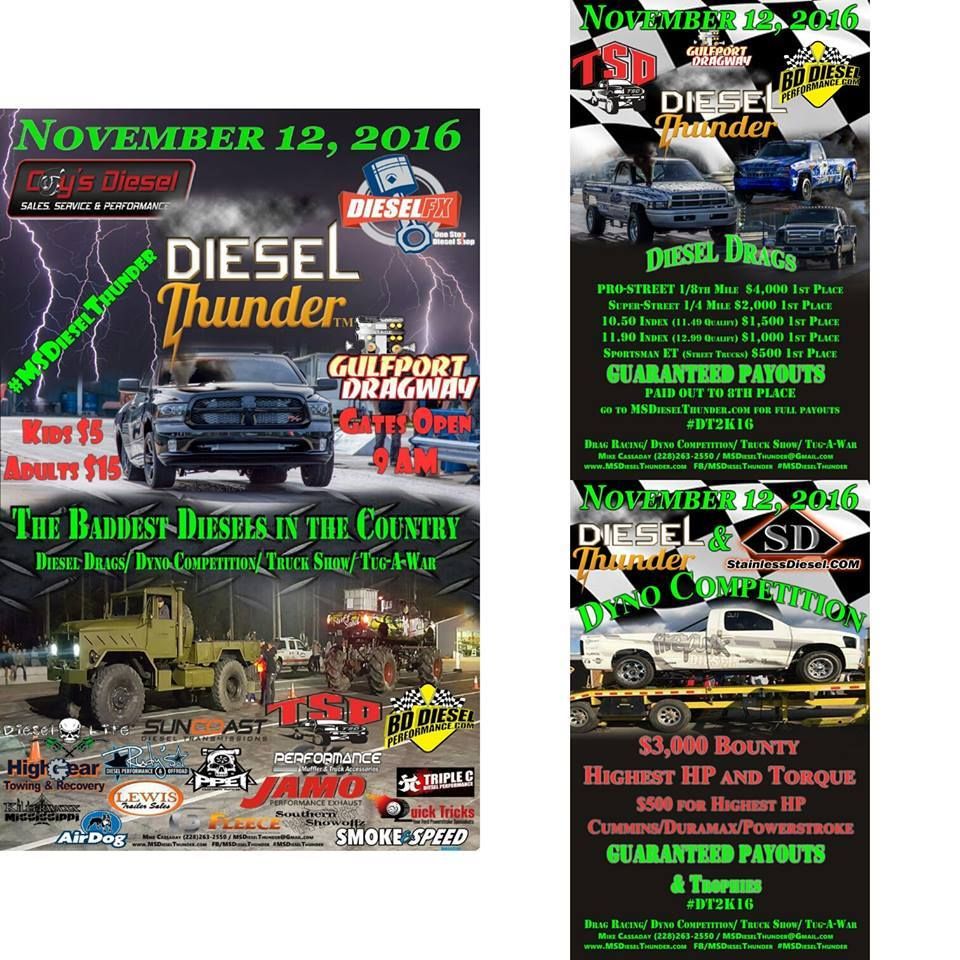 .
__________________
The FORDOTA, '86 Toyota reg cab tube chassis to be powered by a 6.0 Powerstroke; finally back in progress

'03 F250 Reg Cab Short Bed 4x4, ZMBYKLR, 946rwlt (rear wheel llama thrust), 10.38 @ 129.60, Truck Source Diesel, Warren Diesel, Gardner Racing, Diesel Innovations

.