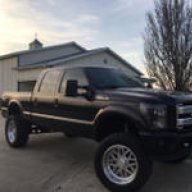 Joined

May 16, 2011
Messages

9,115
Reaction score

0
It is my pleasure to announce another great vendor for the site. Please welcome Kory Willis aka bluessmax and his crew at PPEI to PSA.
Custom tuning is their bread and butter, but they also carry a wide array of hard parts and accessories.
Here is a brief statement from their site:
Our mission is simple: to provide the best products and service to our customers at the lowest prices possible. We take great pride in our company, our commitment to customer service and in the products we sell. Our online store is designed to provide you with a safe and secure environment to browse our product catalog.

At Power Performance Enterprises, Inc (PPEI) by Kory Willis, we strive to bring your diesel truck to it's full potential. We have been motivated to better your truck and ourselves for 5 years, and will continue to offer our highest quality tuning, support, and service to our customers. We offer our services to all, whether it is wanting better fuel economy, more towing power, or to those wanting their trucks all out potential to go fast and break records!

Please browse our site. Find out more about our custom tuning and tutorials, and check out the online store for the purchasing of our custom tuning, EFILive products, and apparel. Also, if we can be any assistance in helping you purchase other products not listed such as lift pumps, exhaust, transmissions, injectors, etc please be sure and contact us!
Please feel free to check out their site:
www.ppei.com
Welcome guys! Glad to have you onboard!
imp: