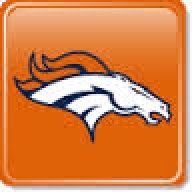 Joined

May 20, 2011
Messages

3,365
Reaction score

1
My version of the conversion to an electric fuel system is based upon a single stock SD fuel pump F81Z-9C407-AC. This is an end view of the connector on an OEM harness

I modified the fittings on both ends to accept regular high pressure diesel rated fuel hose. A 5/16 compression ferrell was added to form a hose barb on the inlet. The stainless fitting on the left was shortened and the ferrell silver soldered on. I chose this method for cost and simplicity. There are certainly other methods of doing this with a lot more bling.

This is a close up shot of the outlet end fitting as modified.

I made up a mounting plate for the pump out of some scrap steel and I got the connector and the wire/pins from the junk yard off a Taurus and a Crown Vic to match up to the connector on the pump for a clean and secure connection.

For a pre pump filter and water separator I purchased a Stanadyne fuel manager assembly part number 33640 from Reliable Industries The photo shows it with my fittings and a Marshall restriction gauge.
http://www.reliableindustries.com/catalog/STN/fm100.php

For the final filter post pump I used a Napa FIL4770 base with 1-14 threads and 1/2 inlet and out let ports I purchased if from
www.fleetfilter.com
It is the same as a Perma Cool or Wix 24770. I selected this as it is economical and I wanted to use the Caterpillar 2 micron filter post pump.